Manager
---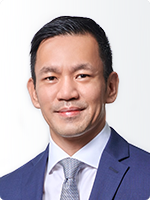 Russell Ng
Chief Executive Officer
View Profile
Mr Ng joined the Manager in September 2020 and was appointed Chief Executive Officer in November 2021.
Mr Ng works with the Board and Management Team to determine the strategic direction, investment strategy and overall business of AA REIT. He is responsible for the day-to-day management and execution of the REIT's business plan
Mr Ng has over 19 years of experience in real estate investments, asset management and corporate finance in the Asia Pacific region. Prior to joining the Manager, he has held senior fund management and investment roles with a global real estate developer, private equity real estate funds and listed REITs.
Mr Ng holds a Master of Business Administration from Imperial College Business School in London and a Bachelor of Applied Finance and a Bachelor of Commerce (Accounting) from Macquarie University in Australia.
---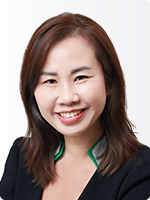 Lim Joo Lee
Chief Financial Officer and Company Secretary
View Profile
Ms Lim joined the Manager in October 2021 following various stints in Singapore, the United Kingdom and China with a Big Four accounting firm and a Singapore-listed REIT. Ms Lim has over 22 years of experience in financial and management reporting, auditing, as well as various finance related work including treasury and capital management.
Ms Lim heads the Finance team and assists the Chief Executive Officer on the finance, taxation, treasury, capital management and as well as corporate secretarial matters of AA REIT.
Ms Lim holds a Bachelor of Science with First Class Honours in Applied Accounting from the Oxford Brookes University. She is a Chartered Accountant with the Institute of Singapore Chartered Accountants and is a Fellow Member of the Association of Chartered Certified Accountants.
---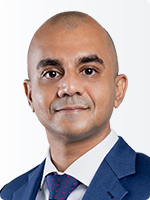 Raynard Ezra Welikande
Manager, Portfolio Management
View Profile
Mr Welikande joined the Manager in October 2022 and has over 15 years of investment and asset management experience, of which 10 years has been in the real estate industry.
Mr Welikande is responsible for developing and executing strategies to optimise returns of AA REIT's portfolio. Prior to joining the Manager, Raynard was previously at Storefriendly where he headed the Investment and Asset management department and managed a portfolio of self-storage assets.
Raynard holds a Bachelor of Economics from Singapore Management University and a Masters of Science in Risk and Investment Management from EDHEC Business School.
---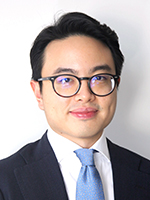 Augustine Goh
Senior Manager, Risk & Compliance
View Profile
Mr Goh is the Senior Manager, Risk & Compliance of the REIT Manager. He is concurrently the Senior Manager – Group Risk, Compliance & Operations of AIMS Financial Group, where he is responsible for risk management, compliance and other operational matters for the Group.
Mr Goh has over 13 years' experience in legal, compliance, real estate fund management and developments in Asia Pacific.
Mr Goh holds a Bachelor of Laws from the University of Bristol, a Master of Laws from University College London as well as a Master of Property Development (Valuation) from the University of Technology Sydney. He is an Associate Member of the International Compliance Association and is a Certified Practising Valuer of the Australian Valuers Institute.
---