Sponsor
The sponsor of AA REIT is AIMS Financial Group.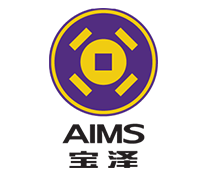 AIMS Financial Group
Established in 1991, AIMS Financial Group ("AIMS") is a diversified financial services and investment group, active in the areas of funds management, mortgage lending, investment banking and property investment. AIMS is also the owner of the Sydney Stock Exchange.
Since 1999, AIMS has raised more than A$4.0 billion in funds from the capital markets. AIMS has issued approximately A$3.0 billion of residential mortgage-backed securities, predominantly rated AAA by both Standard & Poor's and Fitch Ratings and has originated over A$8.0 billion mortgages.
AIMS has actively introduced a number of international investors into the Australian markets and to-date has attracted in excess of A$1.0 billion of investment funding into Australia from overseas investors. AIMS is the investment manager for AIMS' funds, which amount to circa A$2.0 billion.
During the global financial crisis ("GFC"), AIMS expanded its activities and acquired three businesses at a time when many other businesses were experiencing immense difficulties.
Since the GFC in 2009, AIMS has completed total asset acquisition and investment volumes of over A$2.0 billion.
AIMS' head office is in Sydney and it has businesses across Australia, China, Hong Kong and Singapore. Our highly qualified, professional and experienced cross-cultural teams enable AIMS to bridge the gap between Australia and Asia across various sectors.
---